I was tagged by Lois@ mymidnightmusing to do this tag. You should check out her blog. 🙂 It is somewhat ironic that I'm doing this tag seeing as how I don't like wine but I don't think liking wine is a requirement. (At least I hope not!!)
---
Box Wine – a book that people will judge you for liking but you like it anyway!

Atlantia by Ally Condie

Can you hear Atlantia breathing?

For as long as she can remember, Rio has dreamt of the sand and sky Above—of life beyond her underwater city of Atlantia. But in a single moment, all her plans for the future are thwarted when her twin sister, Bay, makes an unexpected decision, stranding Rio Below. Alone, ripped away from the last person who knew Rio's true self—and the powerful siren voice she has long hidden—she has nothing left to lose.

Guided by a dangerous and unlikely mentor, Rio formulates a plan that leads to increasingly treacherous questions about her mother's death, her own destiny, and the complex system constructed to govern the divide between land and sea. Her life and her city depend on Rio to listen to the voices of the past and to speak long-hidden truths.
This book gets a lot of hate on booktube and has many bad reviews but I liked it!
---
Organic Wine – a book that doesn't have any added crap in it and is just written perfectly.

Just Listen by Sarah Dessen
Last year, Annabel was "the girl who has everything" — at least that's the part she played in the television commercial for Kopf's Department Store.

This year, she's the girl who has nothing: no best friend because mean-but-exciting Sophie dropped her, no peace at home since her older sister became anorexic, and no one to sit with at lunch. Until she meets Owen Armstrong.

Tall, dark, and music-obsessed, Owen is a reformed bad boy with a commitment to truth-telling. With Owen's help, maybe Annabel can face what happened the night she and Sophie stopped being friends.
This book was just so perfectly written and there was nothing unnecessary in there.

---
Gluehwein – a really spicy, wintry read.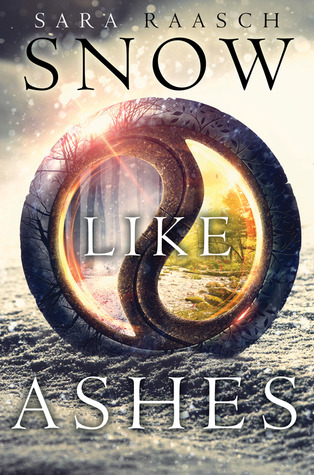 Snow like Ashes by Sara Raasch

A heartbroken girl. A fierce warrior. A hero in the making.

Sixteen years ago the Kingdom of Winter was conquered and its citizens enslaved, leaving them without magic or a monarch. Now, the Winterians' only hope for freedom is the eight survivors who managed to escape, and who have been waiting for the opportunity to steal back Winter's magic and rebuild the kingdom ever since.

Orphaned as an infant during Winter's defeat, Meira has lived her whole life as a refugee, raised by the Winterians' general, Sir. Training to be a warrior—and desperately in love with her best friend, and future king, Mather — she would do anything to help her kingdom rise to power again.

So when scouts discover the location of the ancient locket that can restore Winter's magic, Meira decides to go after it herself. Finally, she's scaling towers, fighting enemy soldiers, and serving her kingdom just as she's always dreamed she would. But the mission doesn't go as planned, and Meira soon finds herself thrust into a world of evil magic and dangerous politics – and ultimately comes to realize that her destiny is not, never has been, her own.
I don't know how spicy this book really is but it's definitely wintery!
---
Sauvignon Blanc – a really sharp and aggressive read that you couldn't put down!

Vicious by V.E Schwab
Victor and Eli started out as college roommates—brilliant, arrogant, lonely boys who recognized the same sharpness and ambition in each other. In their senior year, a shared research interest in adrenaline, near-death experiences, and seemingly supernatural events reveals an intriguing possibility: that under the right conditions, someone could develop extraordinary abilities. But when their thesis moves from the academic to the experimental, things go horribly wrong. Ten years later, Victor breaks out of prison, determined to catch up to his old friend (now foe), aided by a young girl whose reserved nature obscures a stunning ability. Meanwhile, Eli is on a mission to eradicate every other super-powered person that he can find—aside from his sidekick, an enigmatic woman with an unbreakable will. Armed with terrible power on both sides, driven by the memory of betrayal and loss, the archnemeses have set a course for revenge—but who will be left alive at the end?
This book is about a villain fighting a worse villain and it is dark, brutal and super addictive.
---
Pinot Noir – a book you didn't expect much from but ended up getting blown away!

Miss Peregrine's home for Peculiar Children by Ransom Riggs

A mysterious island. An abandoned orphanage. A strange collection of curious photographs.

A horrific family tragedy sets sixteen-year-old Jacob journeying to a remote island off the coast of Wales, where he discovers the crumbling ruins of Miss Peregrine's Home for Peculiar Children. As Jacob explores its abandoned bedrooms and hallways, it becomes clear that the children were more than just peculiar. They may have been dangerous. They may have been quarantined on a deserted island for good reason. And somehow—impossible though it seems—they may still be alive.

A spine-tingling fantasy illustrated with haunting vintage photography, Miss Peregrine's Home for Peculiar Children will delight adults, teens, and anyone who relishes an adventure in the shadows.
Even with all the hype about how amazing this book is I expected to dislike it. It just did not sound like my thing, but I ended up loving it. It was just amazing.
---
Chardonnay – a good summer read that was super-zesty?

Caribbean Cruising by Rachel Hawthorne

The perfect summer story of a girl, several boys, and a cruise ship full of possibilities.

Lindsay has never been on a cruise, but she knows exactly what she wants to do now that she is: climb a waterfall, snorkel, meet lots of cute guys, and look for one perfect guy for a summer fling.

But her to-do list isn't going according to plan, especially when she discovers that it's impossible to have a fling-when you're actually falling in love.
This book is just super fun and it totally made me wish I were on a cruise in the Caribbean.
---
Rose – a book that has a little bit of everything in it.

Revenge and the Wild by Michelle Modesto

The two-bit town of Rogue City is a lawless place, full of dark magic and saloon brawls, monsters and six-shooters. But it's perfect for seventeen-year-old Westie, the notorious adopted daughter of local inventor Nigel Butler.

Westie was only a child when she lost her arm and her family to cannibals on the wagon trail. Nine years later, Westie may seem fearsome with her foul-mouthed tough exterior and the powerful mechanical arm built for her by Nigel, but the memory of her past still haunts her. She's determined to make the killers pay for their crimes—and there's nothing to stop her except her own reckless ways.

But Westie's search ceases when a wealthy family comes to town looking to invest in Nigel's latest invention, a machine that can harvest magic from gold—which Rogue City desperately needs as the magic wards that surround the city start to fail. There's only one problem: the investors look exactly like the family who murdered Westie's kin. With the help of Nigel's handsome but scarred young assistant, Alistair, Westie sets out to prove their guilt. But if she's not careful, her desire for revenge could cost her the family she has now.

This thrilling novel is a remarkable tale of danger and discovery, from debut author Michelle Modesto.
This book has so many elements that really should not work together but somehow do. It is super unique and weird (in a good way) and I really liked it.
---
Shiraz – A full-bodied book that is dark and juicy.

A Court of Mist and Fury by Sarah J. Maas

Feyre survived Amarantha's clutches to return to the Spring Court–but at a steep cost. Though she now has the powers of the High Fae, her heart remains human, and it can't forget the terrible deeds she performed to save Tamlin's people.

Nor has Feyre forgotten her bargain with Rhysand, High Lord of the feared Night Court. As Feyre navigates its dark web of politics, passion, and dazzling power, a greater evil looms–and she might be key to stopping it. But only if she can harness her harrowing gifts, heal her fractured soul, and decide how she wishes to shape her future–and the future of a world cleaved in two.

With more than a million copies sold of her beloved Throne of Glass series, Sarah J. Maas's masterful storytelling brings this second book in her seductive and action-packed series to new heights.
I just finished this book yesterday and it was so AMAZING! Just prefect and juicy and dark and all things good.
---
Merlot – a smooth easy read with a soft finish.

Amy & Roger's epic detour by Morgan Matson

Amy Curry is not looking forward to her summer. Her mother decided to move across the country and now it's Amy's responsibility to get their car from California to Connecticut. The only problem is, since her father died in a car accident, she isn't ready to get behind the wheel. Enter Roger. An old family friend, he also has to make the cross-country trip – and has plenty of baggage of his own. The road home may be unfamiliar – especially with their friendship venturing into uncharted territory – but together, Amy and Roger will figure out how to map their way.
This book is super fun, easy to read and low on drama.
---
Champagne – Your Favourite Book.
The Harry Potter series by J.K Rowling.
---
I tag anyone that wants to do this tag! 🙂
Luna.