I was tagged by Milou@simplyabookdrunkardblog to to the TBR (to be read) tag. She has an awesome blog and you should check it out.
How do you keep track of your TBR pile?
The honest answer to this is I don't. I have a list on goodreads but that list is so long I honestly don't know what I have on there. I add many books to my TBR and only look at it if I have no idea what I want to read next. I am not an organized person at all….
Is your TBR mostly print or ebook?
My TBR is mostly books I don't own. I have until recently not had any money to spend on books, but chances are I will buy the books on my TBR in print form.
A book that has been on your TBR pile the longest
Starcrossed by Josephine Angelini
This book was published in 2011 and has been on my TBR ever since. I don't have any idea when I will get to this one. In fact, I'm not sure I will read it at all.
How do you defy destiny?

Helen Hamilton has spent her entire sixteen years trying to hide how different she is—no easy task on an island as small and sheltered as Nantucket. And it's getting harder. Nightmares of a desperate desert journey have Helen waking parched, only to find her sheets damaged by dirt and dust. At school she's haunted by hallucinations of three women weeping tears of blood . . . and when Helen first crosses paths with Lucas Delos, she has no way of knowing they're destined to play the leading roles in a tragedy the Fates insist on repeating throughout history.

As Helen unlocks the secrets of her ancestry, she realizes that some myths are more than just legend. But even demigod powers might not be enough to defy the forces that are both drawing her and Lucas together—and trying to tear them apart.
A book you recently added to your TBR pile
Salt to the sea by Ruta Sepetys.
When this book came out last month, I had no interest in it because I don't tend to like WW2 stories but after seeing so many people raving about it and loving it, I have decided to try it.
Winter, 1945. Four teenagers. Four secrets.

Each one born of a different homeland; each one hunted, and haunted, by tragedy, lies…and war.

As thousands of desperate refugees flock to the coast in the midst of a Soviet advance, four paths converge, vying for passage aboard the Wilhelm Gustloff, a ship that promises safety and freedom.

Yet not all promises can be kept.
A book in your TBR strictly because of its beautiful cover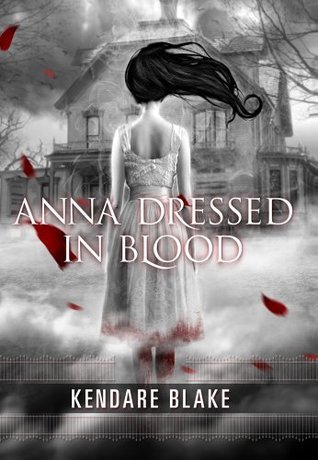 Anna dressed in blood by Kendra Blake
I added this to my TBR without looking at the synopsis.
Cas Lowood has inherited an unusual vocation: He kills the dead.

So did his father before him, until he was gruesomely murdered by a ghost he sought to kill. Now, armed with his father's mysterious and deadly athame, Cas travels the country with his kitchen-witch mother and their spirit-sniffing cat. They follow legends and local lore, destroy the murderous dead, and keep pesky things like the future and friends at bay.

Searching for a ghost the locals call Anna Dressed in Blood, Cas expects the usual: track, hunt, kill. What he finds instead is a girl entangled in curses and rage, a ghost like he's never faced before. She still wears the dress she wore on the day of her brutal murder in 1958: once white, now stained red and dripping with blood. Since her death, Anna has killed any and every person who has dared to step into the deserted Victorian she used to call home.

Yet she spares Cas's life.
A book on your TBR that you never plan on reading
Stargazer by Claudia Gray
I should remove this from my TBR seeing as how I have no interest in it at all. I read the first book years ago and never picked up the rest of the series.
The vampire in me was closer to the surface…

Evernight Academy: an exclusive boarding school for the most beautiful, dangerous students of all—vampires. Bianca, born to two vampires, has always been told her destiny is to become one of them.

But Bianca fell in love with Lucas—a vampire hunter sworn to destroy her kind. They were torn apart when his true identity was revealed, forcing him to flee the school.

Although they may be separated, Bianca and Lucas will not give each other up. She will risk anything for the chance to see him again, even if it means coming face-to-face with the vampire hunters of Black Cross—or deceiving the powerful vampires of Evernight. Bianca's secrets will force her to live a life of lies.

Yet Bianca isn't the only one keeping secrets. When Evernight is attacked by an evil force that seems to target her, she discovers the truth she thought she knew is only the beginning….
An unpublished book on your TBR that you are excited for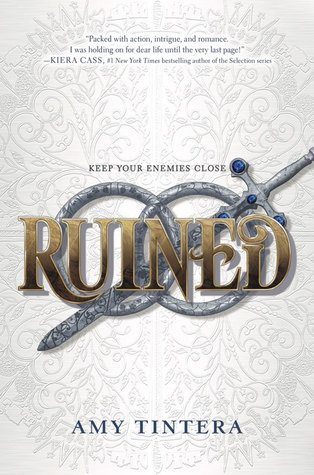 Ruined By Amy Tintera
This is a fantasy and it sounds awesome.
Emelina Flores has nothing. Her home in Ruina has been ravaged by war. She lacks the powers of her fellow Ruined. Worst of all, she witnessed her parents' brutal murders and watched helplessly as her sister, Olivia, was kidnapped.

But because Em has nothing, she has nothing to lose. Driven by a blind desire for revenge, Em sets off on a dangerous journey to the enemy kingdom of Lera. Somewhere within Lera's borders, Em hopes to find Olivia. But in order to find her, Em must infiltrate the royal family.

In a brilliant, elaborate plan of deception and murder, Em marries Prince Casimir, next in line to take Lera's throne. If anyone in Lera discovers Em is not Casimir's true betrothed, Em will be executed on the spot. But it's the only way to salvage Em's kingdom and what is left of her family.

Em is determined to succeed, but the closer she gets to the prince, the more she questions her mission. Em's rage-filled heart begins to soften. But with her life—and her family—on the line, love could be Em's deadliest mistake.
A book on your TBR that basically everyone's read but you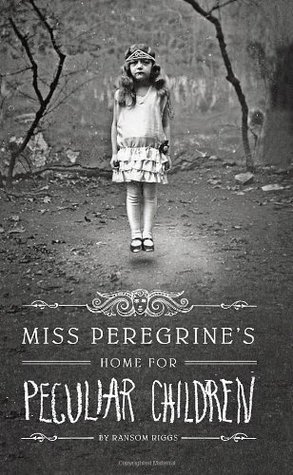 Miss Peregrine's home for peculiar children by Ransom Riggs.

I feel like everyone has read this already. I have no idea why i haven't picked it up yet, but i will probably read it soon because of the movie.
A mysterious island. An abandoned orphanage. A strange collection of curious photographs.

A horrific family tragedy sets sixteen-year-old Jacob journeying to a remote island off the coast of Wales, where he discovers the crumbling ruins of Miss Peregrine's Home for Peculiar Children. As Jacob explores its abandoned bedrooms and hallways, it becomes clear that the children were more than just peculiar. They may have been dangerous. They may have been quarantined on a deserted island for good reason. And somehow—impossible though it seems—they may still be alive.

A spine-tingling fantasy illustrated with haunting vintage photography, Miss Peregrine's Home for Peculiar Children will delight adults, teens, and anyone who relishes an adventure in the shadows.
A book on your TBR that everyone recommends to you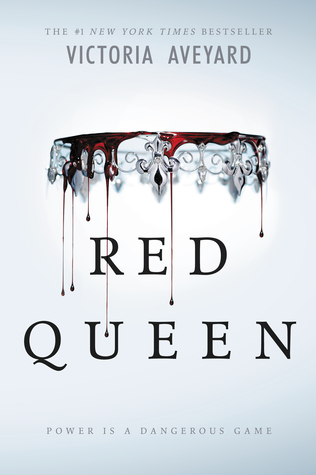 Red queen by Victoria Aveyard
Everyone is always telling me to read this. That it is great and I will love it.
This is a world divided by blood – red or silver.

The Reds are commoners, ruled by a Silver elite in possession of god-like superpowers. And to Mare Barrow, a seventeen-year-old Red girl from the poverty-stricken Stilts, it seems like nothing will ever change.

That is, until she finds herself working in the Silver Palace. Here, surrounded by the people she hates the most, Mare discovers that, despite her red blood, she possesses a deadly power of her own. One that threatens to destroy the balance of power.

Fearful of Mare's potential, the Silvers hide her in plain view, declaring her a long-lost Silver princess, now engaged to a Silver prince. Despite knowing that one misstep would mean her death, Mare works silently to help the Red Guard, a militant resistance group, and bring down the Silver regime.

But this is a world of betrayal and lies, and Mare has entered a dangerous dance – Reds against Silvers, prince against prince, and Mare against her own heart …
A book on your TBR that you are dying to read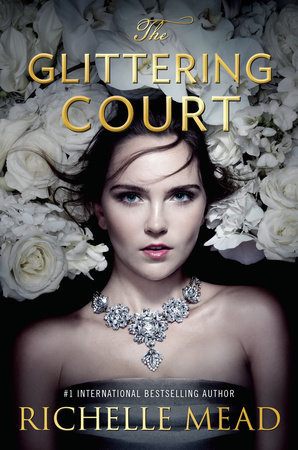 The glittering court by Richelle Mead
I am so excited about this book. It comes out in April so I will have it soon!
For a select group of girls, the Glittering Court offers a shot at a life they've only ever dreamed of, one of luxury, glamour, and leisure. To high-born Adelaide, whose wealthy family is forcing her into a loveless marriage, the Glittering Court represents something else: the chance to chart her own destiny, and adventure in an unspoiled, prosperous new land across the sea.

After a chance meeting with the dazzling Cedric Thorn, Adelaide poses as a servant to join the crop of impoverished girls he promises to transform into proper ladies. But her familiarity with upper class life comes with a price: she must hide her identity from her new friends, mysterious refugee Mira and fiery former laundress Tamsin, and most importantly, from Cedric himself—even though she's falling in love with him.

Everything begins to crumble when Cedric discovers Adelaide's ruse, and she catches the eye of a powerful young governor, who wants her for a wife. She didn't leave the gilded cage of her old life behind just to become someone else's property. But nothing is as daunting—or as wonderful—as the potent, forbidden attraction simmering between Adelaide and Cedric. One that, if acted on, would make them both outcasts in a wild, dangerous, uncharted world, and possibly lead them to their deaths.
That was the end of this tag. I had fun doing this and hope you guys liked reading it. 😀
I tag:
And anyone else that wants to do this tag. 😀
Luna.