Musing Mondays is a weekly meme created by booksandabeat that asks you to answer one of the following questions as well as a bonus question that changes every week.
Questions:
I'm currently reading…
Up next I think I'll read…
I bought the following book(s) in the past week…
I'm super excited to tell you about (book/author/bookish-news)…
I'm really upset by (book/author/bookish-news)…
I can't wait to get a copy of…
I wish I could read ___, but…
I blogged about ____ this past week…
Bonus Question: Name your least favorite plot device employed by way too many books that you actually enjoyed, otherwise.
---
I'm Currently reading…
Frozen Tides by Morgan Rhodes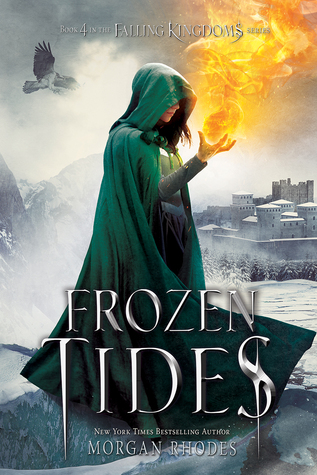 Goodreads
I'm only at page ten of this book but so far it is just as good as the rest of the series.
---
I just finished reading…
A Monster Calls by Patrick Ness
Goodreads
This book was so emotional and sad! I actually cried and books almost never make me cry. I loved it, but I also hated it a little. It was a great story.
A Book of Spirits and Thieves by Morgan Rhodes
Goodreads
This is the first book in the falling kingdoms spinoff series and it was amazing! I really like the Falling Kingdoms series but this book was so much better. I just loved every part of it.
---
What are your answers to these questions?
Luna.