Top ten tuesday is a weekly event hosted by The broke and the bookish.
This week's theme is books I recently added to my TBR so here are 10 books from my ever-growing TBR pile.
1 Shallow Graves by Kali Wallace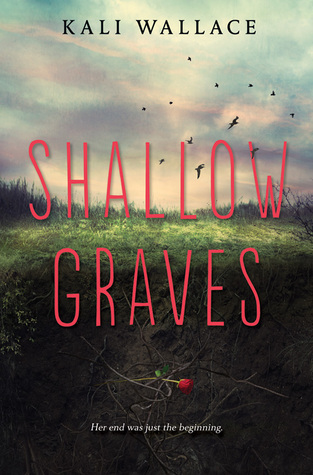 For fans of Holly Black and Nova Ren Suma, a gripping, hauntingly atmospheric novel about murder, revenge, and a world where monsters—human and otherwise—lurk at the fringes.

When seventeen-year-old Breezy Lin wakes up in a shallow grave one year after her death, she doesn't remember who killed her or why. All she knows is that she's somehow conscious—and not only that, she's able to sense who around her is hiding a murderous past. In life, Breezy was always drawn to the elegance of the universe and the mystery of the stars. Now she must set out to find answers and discover what is to become of her in the gritty, dangerous world to which she now belongs—where killers hide in plain sight and a sinister cult is hunting for strange creatures like her. What she finds is at once empowering, redemptive, and dangerous.
2 Take the fall by Emily Hainsworth
WHO KILLED GRETCHEN MEYER?

Fear grips the residents of Hidden Falls the night Sonia Feldman and her best friend, Gretchen Meyer, are attacked in the woods. Sonia was lucky to escape with her life, but Gretchen's body is discovered at the bottom of a waterfall. Beautiful, popular, and seemingly untouchable, Gretchen can't be gone. Even as Sonia struggles with guilt and confusion over having survived, the whole town is looking to her for information…could she have seen something that will lead the police to the killer?

At the top of the list of suspects is Gretchen's ex-boyfriend—and Sonia's longtime enemy—Marcus Perez. So when Marcus comes to Sonia for help clearing his name, she agrees, hoping to find evidence the police need to prove he's the killer. But as Gretchen's many secrets emerge and the suspects add up, Sonia feels less sure of Marcus's involvement, and more afraid for herself. Could Marcus, the artist, the screwup, the boy she might be falling for have attacked her? Killed her best friend? And if it wasn't him in the woods that night…who could it have been?
3 Wolf by Wolf by Ryan Graudin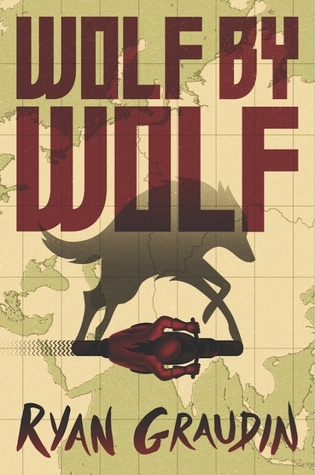 The year is 1956, and the Axis powers of the Third Reich and Imperial Japan rule the world. To commemorate their Great Victory over Britain and Russia, Hitler and Emperor Hirohito host the Axis Tour: an annual motorcycle race across their conjoined continents. The victor is awarded an audience with the highly reclusive Adolf Hitler at the Victor's ball.

Yael, who escaped from a death camp, has one goal: Win the race and kill Hitler. A survivor of painful human experimentation, Yael has the power to skinshift and must complete her mission by impersonating last year's only female victor, Adele Wolfe. This deception becomes more difficult when Felix, Adele twin's brother, and Luka, her former love interest, enter the race and watch Yael's every move. But as Yael begins to get closer to the other competitors, can she bring herself to be as ruthless as she needs to be to avoid discovery and complete her mission?
4 Dreamstrider by Lindsay Smith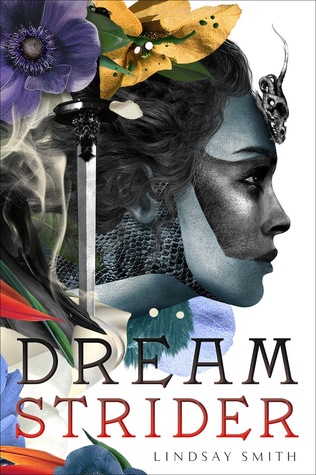 A high-concept, fantastical espionage novel set in a world where dreams are the ultimate form of political intelligence.

Livia is a dreamstrider. She can inhabit a subject's body while they are sleeping and, for a short time, move around in their skin. She uses her talent to work as a spy for the Barstadt Empire. But her partner, Brandt, has lately become distant, and when Marez comes to join their team from a neighborhing kingdom, he offers Livia the option of a life she had never dared to imagine. Livia knows of no other dreamstriders who have survived the pull of Nightmare. So only she understands the stakes when a plot against the Empire emerges that threatens to consume both the dreaming world and the waking one with misery and rage.

A richly conceived world full of political intrigue and fantastical dream sequences, at its heart Dreamstrider is about a girl who is struggling to live up to the potential before her.
5 Revenge and the Wild by Michelle Modesto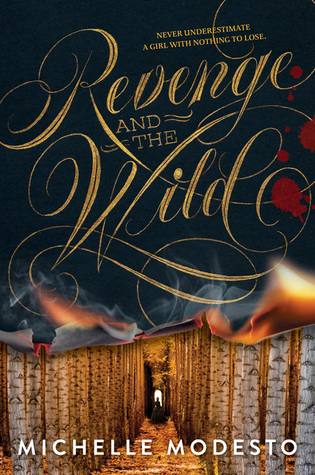 The two-bit town of Rogue City is a lawless place, full of dark magic and saloon brawls, monsters and six-shooters. But it's perfect for seventeen-year-old Westie, the notorious adopted daughter of local inventor Nigel Butler.

Westie was only a child when she lost her arm and her family to cannibals on the wagon trail. Nine years later, Westie may seem fearsome with her foul-mouthed tough exterior and the powerful mechanical arm built for her by Nigel, but the memory of her past still haunts her. She's determined to make the killers pay for their crimes—and there's nothing to stop her except her own reckless ways.

But Westie's search ceases when a wealthy family comes to town looking to invest in Nigel's latest invention, a machine that can harvest magic from gold—which Rogue City desperately needs as the magic wards that surround the city start to fail. There's only one problem: the investors look exactly like the family who murdered Westie's kin. With the help of Nigel's handsome but scarred young assistant, Alistair, Westie sets out to prove their guilt. But if she's not careful, her desire for revenge could cost her the family she has now.
6 Eon by Alison Goodman
She has a powerful secret… with deadly consequences.

For years, Eon's life has been focused on magical study and sword-work, with one goal: that he be chosen as a Dragoneye, an apprentice to one of the twelve energy dragons of good fortune.

But Eon has a dangerous secret. He is actually Eona, a sixteen-year-old girl who has been masquerading as a twelve-year-old boy. Females are forbidden to use Dragon Magic; if anyone discovers she has been hiding in plain sight, her death is assured.

When Eon's secret threatens to come to light, she and her allies are plunged into grave danger and a deadly struggle for the Imperial throne. Eon must find the strength and inner power to battle those who want to take her magic… and her life.
7 Afterworlds by Scott Westerfeld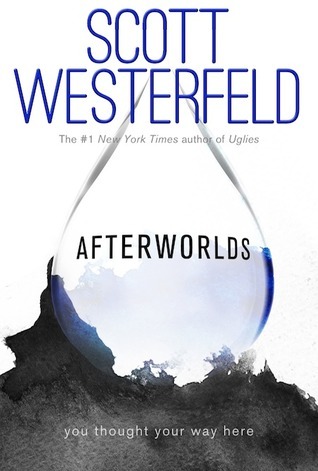 Darcy Patel has put college and everything else on hold to publish her teen novel, Afterworlds. Arriving in New York with no apartment or friends she wonders whether she's made the right decision until she falls in with a crowd of other seasoned and fledgling writers who take her under their wings…

Told in alternating chapters is Darcy's novel, a suspenseful thriller about Lizzie, a teen who slips into the 'Afterworld' to survive a terrorist attack. But the Afterworld is a place between the living and the dead and as Lizzie drifts between our world and that of the Afterworld, she discovers that many unsolved – and terrifying – stories need to be reconciled. And when a new threat resurfaces, Lizzie learns her special gifts may not be enough to protect those she loves and cares about most.
8 The Crown's Game by Evelyn Skye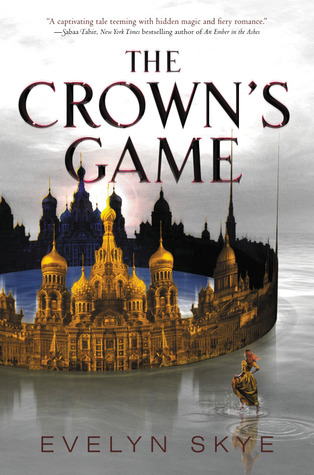 Vika Andreyeva can summon the snow and turn ash into gold. Nikolai Karimov can see through walls and conjure bridges out of thin air. They are enchanters—the only two in Russia—and with the Ottoman Empire and the Kazakhs threatening, the Tsar needs a powerful enchanter by his side.

And so he initiates the Crown's Game, an ancient duel of magical skill—the greatest test an enchanter will ever know. The victor becomes the Imperial Enchanter and the Tsar's most respected adviser. The defeated is sentenced to death.

Raised on tiny Ovchinin Island her whole life, Vika is eager for the chance to show off her talent in the grand capital of Saint Petersburg. But can she kill another enchanter—even when his magic calls to her like nothing else ever has?

For Nikolai, an orphan, the Crown's Game is the chance of a lifetime. But his deadly opponent is a force to be reckoned with—beautiful, whip smart, imaginative—and he can't stop thinking about her.

And when Pasha, Nikolai's best friend and heir to the throne, also starts to fall for the mysterious enchantress, Nikolai must defeat the girl they both love . . . or be killed himself.

As long-buried secrets emerge, threatening the future of the empire, it becomes dangerously clear . . . the Crown's Game is not one to lose.
9 The Accident Season by Moïra Fowley-Doyle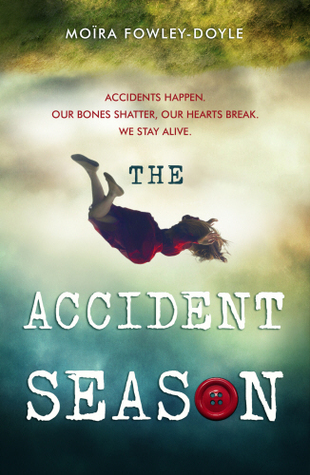 It's the accident season, the same time every year. Bones break, skin tears, bruises bloom.

The accident season has been part of seventeen-year-old Cara's life for as long as she can remember. Towards the end of October, foreshadowed by the deaths of many relatives before them, Cara's family becomes inexplicably accident-prone. They banish knives to locked drawers, cover sharp table edges with padding, switch off electrical items – but injuries follow wherever they go, and the accident season becomes an ever-growing obsession and fear.

But why are they so cursed? And how can they break free?
10 Unhooked by Lisa Maxwell
For as long as she can remember, Gwendolyn Allister has never had a place to call home—all because her mother believes that monsters are hunting them. Now these delusions have brought them to London, far from the life Gwen had finally started to build for herself. The only saving grace is her best friend, Olivia, who's coming with them for the summer.

But when Gwen and Olivia are kidnapped by shadowy creatures and taken to a world of flesh-eating sea hags and dangerous Fey, Gwen realizes her mom might have been sane all along.

The world Gwen finds herself in is called Neverland, yet it's nothing like the stories. Here, good and evil lose their meaning and memories slip like water through her fingers. As Gwen struggles to remember where she came from and find a way home, she must choose between trusting the charming fairy-tale hero who says all the right things and the roguish young pirate who promises to keep her safe.

With time running out and her enemies closing in, Gwen is forced to face the truths she's been hiding from all along. But will she be able to save Neverland without losing herself?
What books have you recently added to your TBR? Any of these?
Luna.